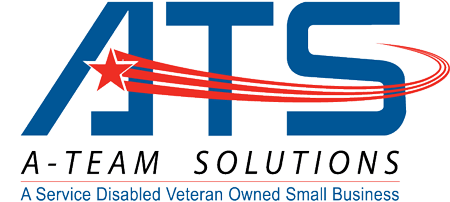 DUNS#: 149395936
A Professional Services Company
Information Technology, Management Consulting, Project Management, IT Staffing, Healthcare Staffing, Consulting Services
Providing exceptional administrative, clerical and professional healthcare staffing to our federal government, state/local governments and private industry clients.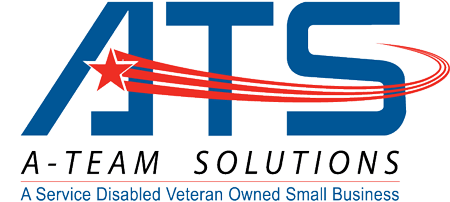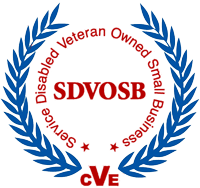 Verified by the U.S. Department of Veteran Affairs (VA)
Center for Verification and Evaluation (CVE)
Helping organizations achieve their important mission, goals and objectives through effective management, technology and staffing solutions.

Flexible Staffing Solutions
We provide the best selection of fully qualified and thoroughly vetted candidates to fill positions that meet our customer's requirements.

Best Value
Over 16 years of experience providing customized, cost effective solutions specific to our clients.

Priority Customer Service
Customer service is our priority. It is a responsibility we take seriously, and it has helped us maintain and build strong relationships with our clients.
ATS has helped hundreds of small, medium, and large organizations secure the talent they need to be successful and been a source of quality employment opportunities for hundreds of people each year.
ATS's clients have a broad range of complex challenges,
and we offer professional services to meet those challenges.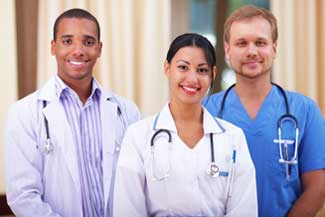 Healthcare Professional Staffing Services
ATS provides healthcare professionals including, but not limited to, registered nurses (RN), licensed practical nurses (LPN), physician assistants (PA), dentists, pharmacists, behavioral health specialists, psychologists, clinicians and medical physicists in all fifty states, territories and the District of Columbia. We perform comprehensive credentialing and background checks in-house, and we ensure that our healthcare professionals adhere to the highest client and patient quality and privacy standards.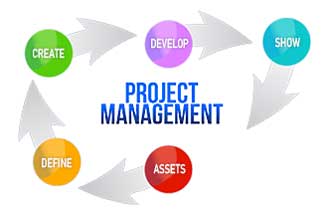 Program and Project Management
ATS provides services in the management, integration, and execution of programs and projects.
ATS successfully applies the Project Management Institute's (PMI) Project Management Body of Knowledge (PMBOK) to provide client deliverables and outcomes that are within scope, schedule and budget.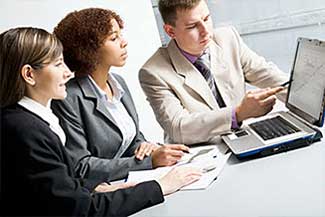 Consulting Services
ATS provides expert advice, assistance, and guidance to support management, organizational, and business improvement efforts.
ATS studies, analyzes and reports documenting any proposed developmental, consultative or implementation efforts. Examples of consultation include, but are not limited to, systems alignment, strategic, business and action planning high performance work process and productivity improvement, performance measures, program audits, evaluations, leadership systems, and organizational assessments.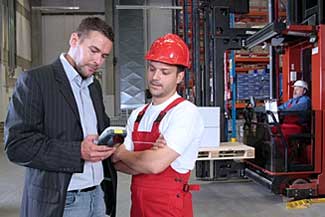 Facilitation Services
ATS provides facilitation and related decision support services to customers engaging in collaboration efforts, working groups, and integrated product, process, or self-directed teams. Agencies and companies bringing together diverse teams and/or groups with common and divergent interests usually require a neutral party to assist them in the use of problem solving techniques, defining and refining the agenda, debriefing and overall meeting planning, resolving disputes, disagreements, and divergent views, logistical meeting/conference support when performing technical facilitation, convening and leading large and small group briefings and discussions, providing a draft for the permanent record, recording discussion content and focusing decision-making and preparing draft and final reports for dissemination.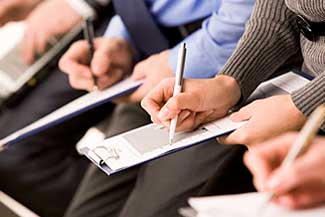 Survey Services
ATS provides expert consultation, assistance, and deliverables associated with all aspects of surveying. ATS can assist with, and/or perform all phases of the survey process, including planning, survey, design, sampling, survey development, pretest/pilot surveying, defining and refining the agenda, survey database administration, assessing reliability and validity of data, determining proper survey data collection methodology, administering surveys using various types of data collection methods and analysis of quantitative and qualitative survey data. Production of reports include description and summary of results with associated graphs, charts, and tables, description of data collection and survey administration methods, discussion of sample characteristics and the representative nature of data, analysis of non-response, and briefings of results to include discussion of recommendations and potential follow-up actions.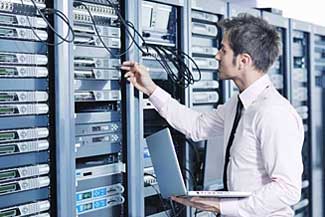 Information Technology (IT) Staffing
In the always-evolving world of technology, finding the right IT and business professionals for your changing needs can be a complex process. ATS professionals apply our insight, knowledge and passion to help you navigate this complex world to find the right talent.
We are excited to help organizations simplify their consulting needs.
We truly understand our clients' business objectives and deliver the right solution.

ATS attracts high quality professionals by offering a wide range of benefits, including health, dental, and life insurance, 401(k) savings plans, direct deposit, and more.

ATS understands our clients' needs for highly qualified, expertly trained professionals.

With cost-effective staffing solutions that exceed industry standards, ATS offers the complete staffing package.
ATS provides superior service in medical staffing and job placement in medical staffing.
ATS's methodology emphasizes coordination and to prioritize resources across contracts and task orders to ensure optimal performance on a program-wide basis. ATS's program management and project management functions support the underlying communication mechanisms and quality control programs necessary to ensure an effective (do the right thing) and efficient (do things right) delivery approach.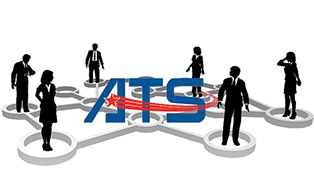 Join Our Team
Today's staffing challenges have grown to be very complex and that is why ATS maintains a positive and flexible position with both its professionals and clients. We hire professionals in a number of functional areas as client support needs develop and evolve. Our goal is to place employees in a position in which they enjoy and our clients are delighted with the services we provide.
ATS has the resources to match you with a job that fits your professional desires and abilities. From healthcare to business, we hire professionals with the knowledge, skills, abilities, credentials and experience necessary to put them among the very elite in their specializations. In addition, ATS employees are people who demonstrate our ideals of integrity, character, professionalism and teamwork. We strive to provide an environment that will foster opportunities for employees to develop a rewarding and satisfying professional life and career.
The most important asset at ATS is our people. That is why ATS employees are eligible to receive a comprehensive benefits package which includes paid time off, health insurance, Dental, 401K and other benefits. ATS also makes an investment in our employees' continuing career growth by offering a tuition reimbursement program in their field of study.
It is our employees' innovation, creativity and dedication that contribute to our clients' success and, in turn, to the continued growth and success of ATS. Our people have truly made us the success story that we are today.
View Our Current Employment Opportunities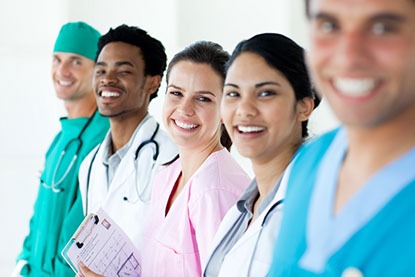 Healthcare Staffing
ATS provides nationwide medical staffing services with offices located throughout the United Sates.
ATS specializes in the placement of all specialties of healthcare providers including, but not limited to, registered nurses (RNs), licensed practical nurses (LPNs), certified nurse assistants (CNAs), physicians, nurse practitioners (NPs), physician assistants and allied health professionals placing them on assignment in acute care hospitals, and government facilities regionally and located throughout the United States. Collectively, ATS is proficient in matching healthcare professionals to the appropriate units and facilities while expediting the placement process and providing exceptional customer service!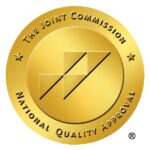 In 2018, ATS's healthcare staffing practice area made the investment of applying for, earning and becoming certified by The Joint Commission. Through this rigorous process, ATS underwent a voluntary on-site review to determine compliance with national consensus-based standards. ATS was determined to comply with The Joint Commission's highest standards of leadership, human resources management, performance measurement and improvement, and information management.
Clinical Services & Flexible Staffing Solutions
ATS is dedicated to providing our clients with quality healthcare professionals and flexible staffing solutions so that they can maintain consistent staffing levels in their units/facilities and continue to provide the highest standards in patient care.
ATS is strategically focused on recruiting the following types of professionals while offering flexible staffing solutions such as per diem, short-term, travel, and long-term assignments: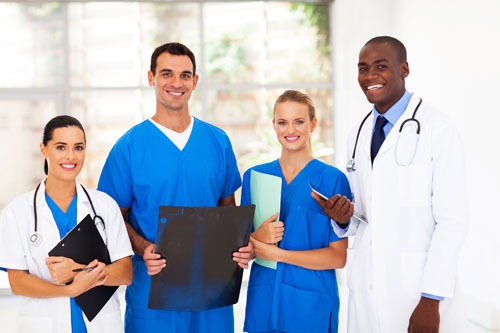 • Registered Nurses (All specialty areas)
• Travel Nurses
• Licensed Vocational Nurse
• Certified Nursing Assistants
• Medical Clerks
• Dentists
• Allied Professionals
• Medical Physics
• Nurse Practitioners
• Physicians (All specialty areas)
• Physician Assistants
• Psychologists
• Behavioral Health Professionals
• Pharmacist
• All Specialties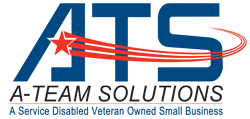 In addition to our in-house recruiting efforts, ATS advertises for positions on websites including, but not limited to:
Facebook

Twitter

Craigslist

Glassdoor

Monster

Military Hire

Washington Post

ATS has an uncompromising focus on achieving client success and looks for individuals who are dedicated to helping us maintain our high client satisfaction rating.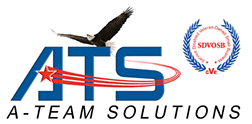 Founded in 2004, A-Team Solutions (ATS) is a verified U.S. Department of Veteran Affairs (VA) Service-Disabled Veteran-Owned (SDVO), Veteran Owned (VO), and Maryland Department of Transportation (MDOT) MBE certified company. ATS is a professional service provider focused on providing best-value program/project management and services solutions in management consulting, information technology, staff augmentation, and healthcare services. ATS delivers our clients' successful results, deliverables and outcomes by employing a dedication to customer service, quality focus and project management discipline to satisfy important initiatives. Through innovation and by partnering with world-class leaders in academia, industry and government, ATS ensures that our clients achieve their mission while remaining competitive and productive. Our solutions include administrative, medical staffing, clerical, and professional support, program and strategic planning, project management and professional support services in management consulting, information technology services, and staff augmentation for our federal government, state/local government, and private industry clients. ATS has a General Service Administration (GSA) MOBIS Schedule, #GS10F¬0186T, and a VA FSS 621i schedule, #V797D50442.
Today ATS employees can be found in every state nationwide working in management consulting, information technology, general staffing and healthcare augmentation for both large and small business clients from the private sector as well as United States federal government, state, and local government organizations.
Both the ATS management team and senior leadership consists of a multi-disciplined professional staff that comes from diverse backgrounds and has extensive education and experience in government, private industry, consulting, law, education and state and federal regulatory agencies. ATS is further supported by our comprehensive IT, business management, human resources, and project management departments.
ATS helps organizations achieve their important mission, goals and objectives through effective management, technology, and staffing solutions.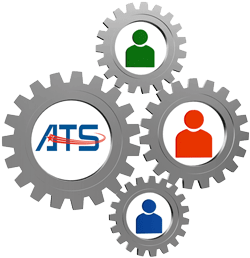 ATS draws strength and direction from its strong,
experienced management team.
President and Chief Executive Officer
JJ Nathan
Co-Founder
ATS has served and continues to serve numerous small to large organizations by providing professional services in management consulting, information technology, staffing and medical staffing. For a representative client list please send a request to answers@a-teamsolutions.com.

When you partner with ATS, you get a complete team of strategic visionaries,
knowledgeable practice directors and motivated recruiters.
Contact ATS
For information on how A-Team Solutions can help you please call us, email us, or fill out the form below!
We hate junk email at A-Team Solutions. That is why we don't ever send it. View our Privacy Policy.
Address
A-Team Solutions. LLC (ATS)
12507 Marlow Road
Fulton, MD 20759 USA
Phone
Toll Free: (888) 835-0783
Health Care: (866) 328-3511
Fax: (202) 517-9172
A-Team Solutions, LLC (ATS) — 12507 Marlow Road — Fulton, MD 20759 USA

A Professional Services Company

Service-Disabled
Veteran-Owned
Small Business
© 2020 A-Team Solutions, LLC - All Rights Reserved